Discover More


Follow Us




FlowTime Clock ...
What flowtime is it?
Time displayed is Flowtime.


Worldflow Monitoring Service Overview
FREE OFFER! Sign up for a free trial subscription to the Worldflow Monitoring Service at no charge. You will receive one issue each of the Market Barometer and Energy Monitor, plus Flash Reports.
Oil's Wild Ride, 4th Edition Whitepaper
This Whitepaper describes the factors causing changes in Oil Prices from 2011 to 2020
Flow Research Invents New Type of Flowmeter
Which flowmeter do I need for my application? Where can I find a supplier?
The WorldFlow Handbook, a guide to flowmeter selection & suppliers, is fully updated to 2018!
To find out more, click here.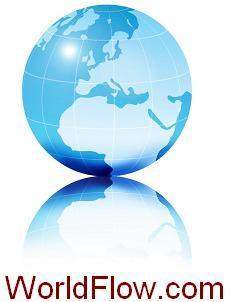 About the Worldflow Monitoring Service
The Worldflow Monitoring Service is a package of resources designed to serve the information needs of flowmeter and instrumentation manufacturers, distributors, and end-users. Each component offers timely data, meaningful news, and insightful commentary on the markets it covers. Each complements and updates the studies that Flow Research regularly conducts in the same markets, and keeps readers informed of events and trends in their industry.
Worldflow, which was initiated in 2002, has several components:
Market Barometer (MB) (40–60 pages)

This quarterly publication focuses on the flowmeter industry. MB reports on important technology introductions, mergers and acquisitions, and application trends. "State of the Industry" highlights recent industry events and their meaning. And, in every issue, we review each flowmeter technology and interpret changes, giving you the information and ideas you need to implement winning product strategies and to make more informed decisions. Your subscription includes Flash Reports, a PDF file of each issue, and two printed and bound hardcopy volumes.

Energy Monitor (EM) (40–70 pages)

This quarterly publication focuses on the oil & gas, refining & petrochemical, and power and renewable industries in relation to flow and temperature measurement, and other instrumentation. Each issue surveys the energy scene to discover significant new events, trends, and opportunities. Every issue is packed with what you need to know. Your subscription includes Flash Reports, a PDF file of each issue, and two printed and bound hardcopy volumes.

Flash Reports (2–6 pages each)

Just as the Worldflow Monitoring Service informs during the interval between studies, Flash Reports activate as soon as important news breaks. Flash Reports include both the key facts and a "What it Means" section. Subjects of Flash Reports include Siemens' purchase of Controlotron, the API's formulation of standards for vortex flowmeters, Nu-Flo's acquisition of Caldon, and the OPEC+ agreement to cut oil production byalmost 20 million barrels per day in April 2020.
Whitepapers (25–60 pages each)

Worldflow Whitepapers are designed to provide an in-depth look at important topics in the oil & gas, refining, power, and renewables industries, as well as flow, pressure, and temperature industry technology issues and trends. They are issued periodically.

More About the WorldFlow Monitoring Service...

More links to explore: